Home » About Us » Meet the team » Ben Thompson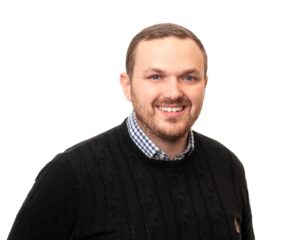 About Ben
Prior to finding a passion for recruitment, Ben pursued a successful career in the voucher market, responsible for establishing Groupon in Oxfordshire as well as working for popular local radio station JACKfm.
In 2014, Ben's entrepreneurial spirit led him to establish Thompson & Terry Recruitment where he is responsible for managing the current team and overseeing client services, as well as focusing on business growth and exploring new markets.
Additionally, Ben is passionate about networking on both a local and national level. Following a successful spell with global networking group, BNI, where he is impressively the most awarded member to date (beating 232,999 other members!) Ben has recently become co-owner of The Oxfordshire Business Community Network (OBCN) and within his first 12 months, Ben grew the network and membership by 50%. Following this success, Ben has also launched a business radio show on 'Get Radio' which has now featured over 170 local business owners!
Outside of recruitment Ben is an avid sports fan, having represented Henley, Newbury and Saracens playing rugby as well as religiously supporting the Oxford United football team. Additionally, Ben often participates in local football tournaments as a part of the 'Thompson & Terry' and 'Dilly United' 5-a-side football teams. As well as this, Ben enjoys volunteering as a Corporate Ambassador for Oxfordshire-based children's charity SeeSaw and spending time with his wife, Rebecca and walking his cheeky labrador Archie.
Contact me
For more information on how I can help, contact me on 01235 797 177 or email me at ben@thompsonandterry.co.uk.