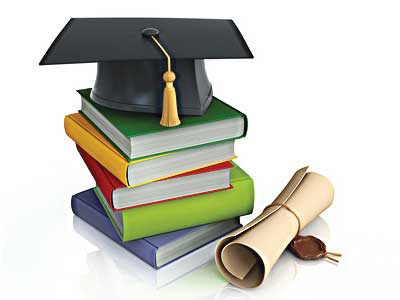 Top Tips to Building your CV whilst in Education
Leaving education and entering the world of work can be a daunting process. Students are often oblivious as to what career path they want to pursue in adulthood, and whilst others may have a clear idea of their goals, they may not know where to begin in working towards achieving these goals. This blog post is designed to give students, whether at school, sixth form, college, or university, some helpful pointers on what they can be doing now to help them in their future pursuits.
Part-Time Jobs
Part-time jobs are clearly an efficient way of gaining valuable work experience whilst still in education, and most students do work weekend or evening shifts as a way of building their CV, as well as building up some extra cash. However, what many students don't consider is how they can best utilise part-time work with the view to prepare them for their future careers. Here are some tips on what to consider when applying for part-time roles:
It is worth thinking about part-time work that will give you solid statistics that you can include in your CV as evidence of your success. For example, if you secure a Saturday shift working for a mobile phone provider such as Vodafone or EE, you will consequently have personal sales targets. It doesn't matter if you are only working one shift a week, if you are able to say 'on average I sold 6 mobile phone contracts per shift, whereas most of my colleagues only sold 3' or 'I was targeted to sell 4 phone contracts per shift and I exceeded this target every time', you have validated how strong you are as an employee. You can then tailor these facts and figures to jobs that you may apply for in the future. For example, if you are applying for a sales role, you can use these statistics as evidence of how good a salesperson you are. On the other hand, if you decide to pursue a career in IT, you can suggest that your success was a consequence of your exceptional technical knowledge.
Another thing to consider when applying for part-time jobs is the company that you are applying for.  It is important to favour companies that are reputable and will likely offer you a promotion, dependent on your longevity and commitment to the role. Many students opt for part-time work in hospitality, and whilst this is a great way to improve your confidence and customer service skills, it is unlikely that you will achieve a promotion. Instead, consider companies like Waitrose, who really value their staff and consequently will notice your hard work. Here, you may begin as a Customer Service Advisor and after a period of time, gain a promotion to Customer Service Supervisor. This, again, is solid evidence of your reliability, commitment, and capabilities with regards to the working world, and is likely to impress potential employers more than a candidate who has simply been waitressing for three years.
When applying for part-time roles, retail and hospitality are often the go-to industries. Whilst these both have their own benefits, some of which are outlined above, it may also be worth considering something a bit different. Many junior positions are available within slightly different industries that would still be open to employing younger candidates who are still in education. For example, local estate agencies will often advertise weekend Sales Negotiator roles, where your main responsibilities are to show potential buyers around properties that are on the market. Like with retail and hospitality, you are offering a service and building a rapport with customers and so this can be used as evidence of good customer service skills. However, unlike with retail and hospitality, having a Sales Negotiator role on your CV can be used as a unique gateway into the property or sales industries that will give you a real edge over other candidates who have less relevant, more generic experience.
Volunteering
Volunteering is a really good way of gaining useful working experience, as well as a way of giving back to the community and showing employers a bit more about your personality and interests, which can really set you apart from other candidates.
Whilst less financially beneficial than paid work, unpaid work can be an excellent way of building and showing evidence of your skill set. In the long run, if you are able to obtain a really desirable role as a consequence of carrying out unpaid work, it might actually turn out to be extremely financially beneficial. A great example of this is www.fiverr.com, a website whereby companies or individuals can hire creative freelancers. It is possible to set up a fiverr account as an inexperienced freelancer and provide various services, from digital marketing to copywriting and content writing, asking for as much money as you see reasonable. For inexperienced users it may be worth beginning by offering your services for free. In doing so, the client will receive free labour and will be more likely to use your services, and you will receive valuable evidence of the capacity of your abilities, meaning that you are able to build a reputation and begin to charge for future services.
Supporting a charity can be a really great way of showcasing your desire to go above and beyond for others, whilst also providing you with valuable skills that you may struggle to achieve or demonstrate elsewhere. For example, being a part of a local charity often involves fundraising, events management, advertising and public speaking. All of which can be used to illustrate your confidence, creativity, organisation, and marketing skills, skills which are valuable for a wide variety of careers. As well as improving your skill set, it is evidence that you are a dedicated, committed, and selfless candidate who is able to work well within a team towards a common goal.
Voluntary work is always a good indicator of what kind of person you are and how dedicated you are to applying yourself to a good cause. Having said that, it is worth remembering that the more relevant your voluntary work, the more beneficial it will be in the long run. Typically, students often take part in the Duke of Edinburgh Award as a way of building their CV. Whilst this is valuable in its own right, the award is extremely popular and as a consequence many young people who have just come out of education will have it on their CV, which of course diminishes its effectiveness in setting candidates apart from one another. Instead, it would be more useful, for example, to take part in voluntary work or skill development (both of which are required to obtain a Duke of Edinburgh Award) with the view to making it really specific and relevant to potential career interests. If you are completely clueless on what career to pursue, you could always base your voluntary work on particular personal interests, for example working at an animal shelter or for a bookshop if you find Animal Welfare or Literature particularly inspiring. Either way, it is important to work on differentiating yourself from others and showing what is unique, personal or interesting about you.
At School
It is also important to always bare your career in mind whilst you are physically at school, university or college, after all, improving your career prospects is probably the main reason you are there.
It's reasonably self-explanatory that achieving impressive grades will open doors for you in terms of career prospects, and so, of course, this should be a major consideration when it comes to the quality of your CV and long-term career goals. In addition to this, be specific when outlining your grades; mention any awards you won whilst in education or even include specific marks that are really impressive. This will help to quantify your success and set you apart from others who may have achieved similar grades during education.
Having impressive grades is helpful in its own right, but they are essentially just letters on a page. Whilst employers need to know that you are able to do the job, they will also be taking into account what you are like as a person and what you can add to their team. Evidence of your extra-curricular activities, whether that be sports, hobbies, or general interests, is what will give potential employers an indication as to what kind of person you really are. Having a variety of extra-curricular hobbies will, for example, show that you are able to manage your time well and are really willing to get involved. Furthermore, being the captain of the Rugby team for example, can be used as evidence of both teamwork and leadership skills. Either way, whatever you are getting involved in, no matter how niche or unique, it is fundamental in adding personality and specialities to your CV.
If you would like any more advice, from CV writing skills to hiring candidates that are still in education, please do not hesitate to contact us at jobs@thompsonandterry.co.uk or 01235 797 177.