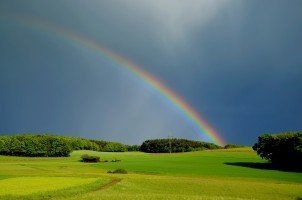 How to stay busy whilst being Furloughed
According to the BBC, more than 9 million employees in the UK have reportedly been furloughed under the Government's 'Job Retention Scheme' as a result of the Coronavirus pandemic. COVID-19 has affected an enormous number of businesses, employers and employees across the country and following the Government's scheme introduced to help save UK businesses, many of us have been furloughed in response. 
Although the Government has recently announced that certain professions are able to return to work (ensuring social distancing and safety measures are in place and carried out), lots of us are still considered a 'furloughed worker'. So, I have put together this blog to help give you some ideas on how to stay busy and motivated during this very uncertain and strange time we are all experiencing. 
Online Courses
Firstly, I would begin with researching online courses available that could increase your knowledge and brush up your skills during your time off. Not only is this time off a great time to learn something new and gain a qualification/certificate in a certain course, it is a fantastic way to show your employer that you are dedicated to your work! 
Lots of online courses are offering a discount currently on numerous modules you can undertake, so I would really advise doing some research to find a course that will be beneficial to yourself, improve your job knowledge and add to your qualifications!
Reading
Reading is a fantastic way to escape from our current reality and get yourself lost inside a book! Not only is reading great for mental stimulation and improving your knowledge, it is also effective in reducing levels of stress. Due to COVID-19, stress, uncertainty and isolation are just three emotions that we may all be feeling, so I would really advise picking up a book to try and help with these!
For some great book recommendations to read during this time click here
Baking
The whole country seems to have gone baking mad and finding flour in a supermarket has become one of our biggest missions! But, if you do manage to get your hands on some flour, I would really advise doing some baking! Lots of us live very busy lives and never get a chance to unwind doing something creative and very yummy!
There are thousands of recipes on the internet and tutorials on YouTube, so even if you are not quite Mary Berry or Paul Hollywood, we have lots of time now to learn and improve our baking skills! It's very therapeutic, fun and delicious!
Virtual Quizzes
During this isolated period, connecting with family and friends has never been more important! What better way to interact and connect with your friends, than all competing together through a virtual quiz? I have gained a wealth of knowledge during lockdown (I'll be running to the first pub quiz when pubs are opened again – I may have a strong chance of winning!) and more importantly, it has been fun and a great way to feel less isolated and more connected.
Exercising
Another fantastic way to help keep you feeling focused, motivated and busy is by exercising! Going on a nice walk in the fresh air does wonders for you when you feel disconnected from the outside world, cabin fever is settling in and you are feeling isolated. The roads/streets have never been more quiet and although the pandemic has resulted in numerous negative impacts across the world, according to the Evening Standard, our environment has felt a positive impact! So get outside and enjoy nature at it's very finest!
There are also lots of online workouts available for people who want to exercise in their homes! Joe Wicks – now known as the nation's P.E teacher, has been posting video exercises for everyone to join in with FREE of charge! There are also lots of different fitness instagram pages doing live workouts on their page every morning!
Thank you
I hope this blog has helped give you all some ideas on how to stay busy whilst being furloughed and in lockdown. Coronavirus has been a very difficult and unprecedented time for the entire world, but solidarity is what will carry us through. It is very important to follow the Government's guidelines and keep everyone safe.
On behalf of Thompson & Terry Recruitment, I would look to extend our infinite gratitude, immeasurable respect and boundless affection for the NHS staff/health workers and all key workers who have continued in their essential line of work during this time. We will all get through this and will return to work when it is safe to do so, but until then, stay busy and more importantly, stay safe.
Aoife.